Winter is cocoon time. I love the rich textures and cozy tones of winter.
I like nothing better than wrapping myself in warm clothes and cuddly throw rugs, then settling into a favourite corner cradling a warm latte and a favourite book – or binge watching Netflix.
But I do so love the beginning of spring in the air with blossoming flowers. I draw inspiration from the natural world in my ideas and home decor. Now is the perfect time for you to dust off the winter cobwebs, throw open your doors and windows and let spring in. Here are four ways to bring a touch of spring to your home.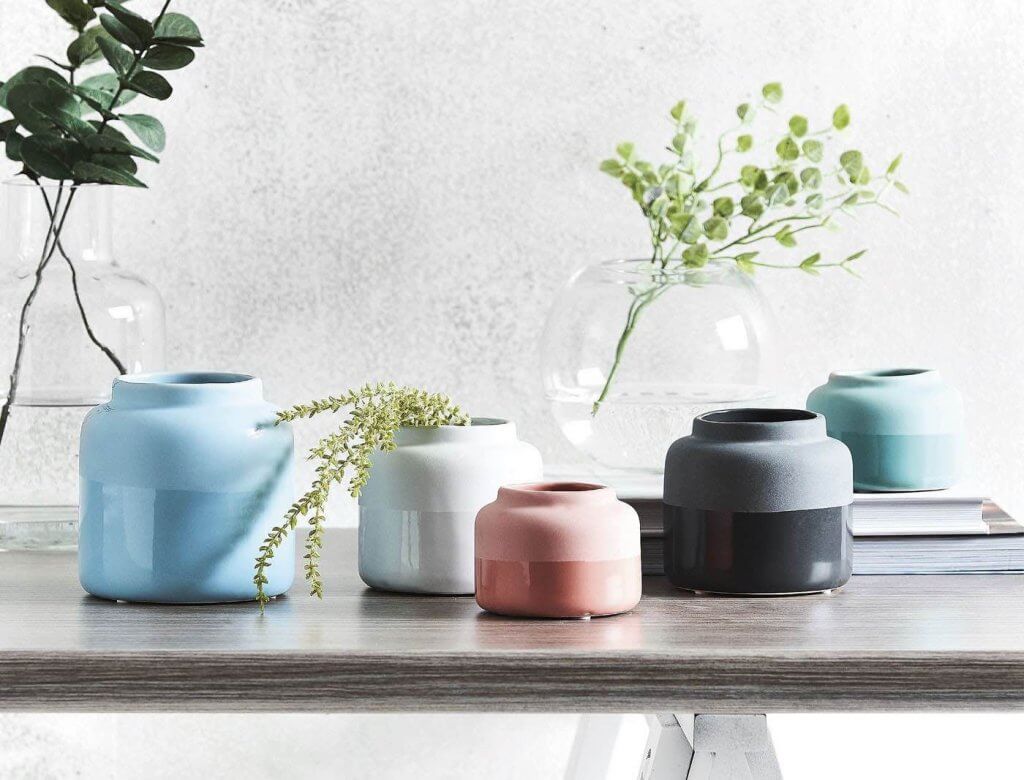 Bring the outside in
Pop into your favourite flower market and purchase some stunning spring blooms to add a bit of spring to your home, like daisies. Team with a vase, place in a sunlit corner and voila – you've begun your spring makeover.
Lighten up
Winter is a time for cosy, warm furnishings and rich textures – but getting cosy can lead to lots of clutter by the end of the season. Pack up all your throws, blankets and removable cushion covers and either wash on a gentle cycle or hang out in direct sunshine for the day. Then fold everything up neatly and store away for next year. Clearing the winter clutter makes room for more light in your living spaces.
Explore new season trends
Spring is the perfect excuse to make a visit to your favourite homewares store and indulge in some gorgeous new furnishings to freshen your home. Change your cushions, update the quilt cover and bring lighter tones into living spaces. There's no need to spend a fortune, either. I just love the new style direction you'll find at Kmart, Adairs and Country Road.
Start planning for the great outdoors
Pick up a few home styling magazines – my favourites are Inside Out, Real Living and Adore Home Magazines. Position your favourite chair in the sunshine and start planning your outdoor space while you indulge in some inspiration. After the harsh winter weather, it's likely your outdoor setting and furnishings will need a thorough clean and review. What can you do to bring freshness to your outdoor entertaining this summer? A new coat of paint, new cushions – or maybe some outdoor pots bursting with spring blooms?